Welcome to
Midwest CMM Services.com
Midwest CMM Services strives to offer the absolute best Coordinate Measuring Machine Services in the aftermarket service industry.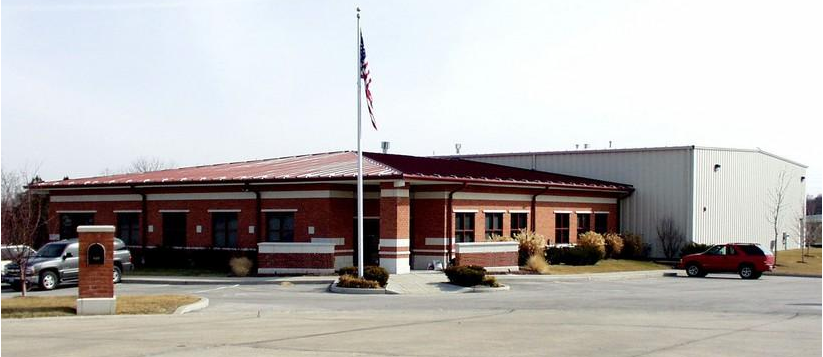 About
Us...
We offer complete CMM Calibration, Certification, Repairs, Preventive Maintenance, Parts, Software & Hardware Upgrades, Relocation Services and Pre-Owned CMM's.

Some of the most important factors to a Coordinate Measuring Machine owner are to increase quality, improve productivity, eliminate downtime and reduce the operating costs of their equipment. Midwest CMM Services plays a vital role in achieving these goals.

To provide our customers with the highest quality services, our Service Technicians are fully trained in all aspects of CMM Calibration, Service and Repair. We help you obtain consistent, reliable and accurate inspection results, extended machine life and the assurance that your CMM is functioning at its maximum accuracy and performance.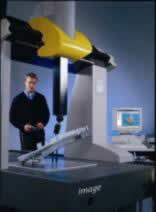 What

we do...
Our

Accreditations...
We are ISO 17025 Accredited and ISO-9001 Registered to insure that your CMM is calibrated and certified to the latest ISO standards and specifications. We only use the latest equipment and technology when calibrating, servicing or repairing your CMM.

 

 

 

 

 
CMM Manager Inspection Software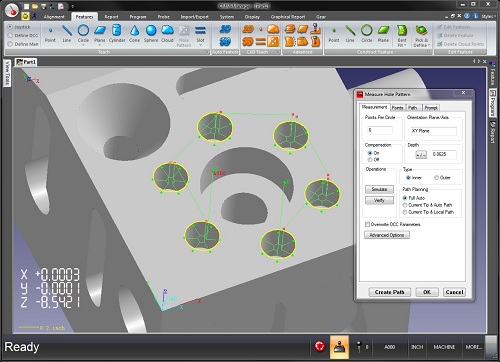 CMM-Manager is by far the most value-for-the-money tactile inspection software that runs on nearly all CNC and manual CMMs. The modern and intuitive Windows 7 graphical interface makes the software even more informative and interactive. Get more things done with CMM-Manager by automating serial inspection or by easily taking a few points on the spot. When combined with the new Renishaw 5-axis PH20 probe head, CMM-Manager 3.1 turns around inspection work up to 3 times faster.

Click here for more information
Renishaw's *NEW* PH20 Probe Head increases touch-trigger CMM inspection throughput up to three times!

Renishaw's new PH20 Probe Head increases touch-trigger inspection throughput up to three times using fast, infinite, rotary positioning and unique "head touch" capability for high-speed point capture with minimal CMM movement.
Designed for use with the industry-standard TP20 touch-trigger probe, the new PH20 head brings five-axis inspection capability to smaller CMMs for the first time by optimizing the working volume of the measurement platform. The PH20 is available for new CMMs, as well as retrofit machines using shank or quill mounting. It can use most existing inspection programs for indexing heads without modification and requires no compressed air.
PH20 is 3X Faster than the PH10 Indexable Head
We raced the NEW Renishaw PH20 against the Renishaw PH10 Motorized Indexing Probe Head using the same CMM, speed and acceleration. We counted the number of feature measurements that were completed in the time given and the PH20 was 3-TIMES faster than the PH10.
Please contact us today for more information or to request a quote.